Charley Bowers is an American film maker whose most important production can be summed up in five years, from 1926 to 1931. He is one of the pioneers of the animated films and the inventor of a single, delusional and unbridled imaginary world, mixing animation and real characters. His character, Mr. Bricolo, invents eccentric machines and stops at nothing to carry out his projects.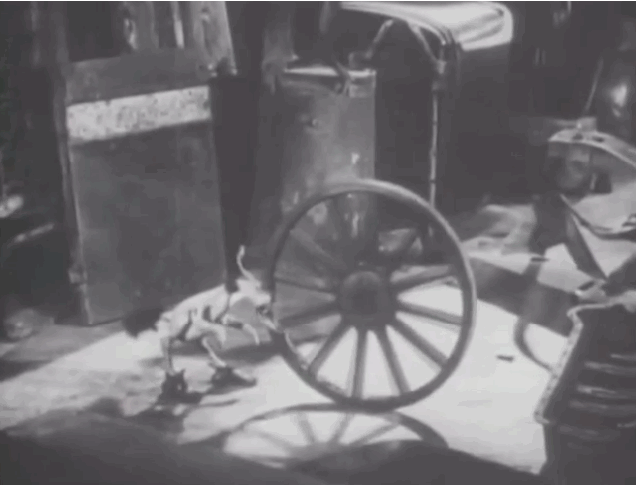 Les films
Egged on | 23 mn
Grillroom Express | 5 mn
Fatal footstep | 23 mn
This assemblage seems to us the most promising. We can increase its duration by adding other films. We also worked on Many a slip (13 mn) and A sleepless night (10 mn). 
We can also shorten the show by withdrawing one of films. 
The films are silent and, once in a while, commented with narrative panels inserted between two shots. These  English panels are subtitled in French. We already performed this show for very young children who cannot read yet, but this aspect does curb their enthusiasm. 
The music
Denis Colin elaborated an original and touching music, nourished by jazz, blues and improvisations. 
Distribution
Denis Colin | Composition, bass clarinet and contralto clarinet

 

Didier Ithursarry | Accordion
Benoît Lugué | Electric bass and electronic effects

 
The Charley Bowers cycle was created in May 2011 in Fontenay-sous-Bois (94). It was produced by Les Arpenteurs du Son, co-produced by Musiques au Comptoir and the town of Fontenay-under-Wood. This creation received the support of the DRAC Ile-de-France.